25.06.2020–27.09.2020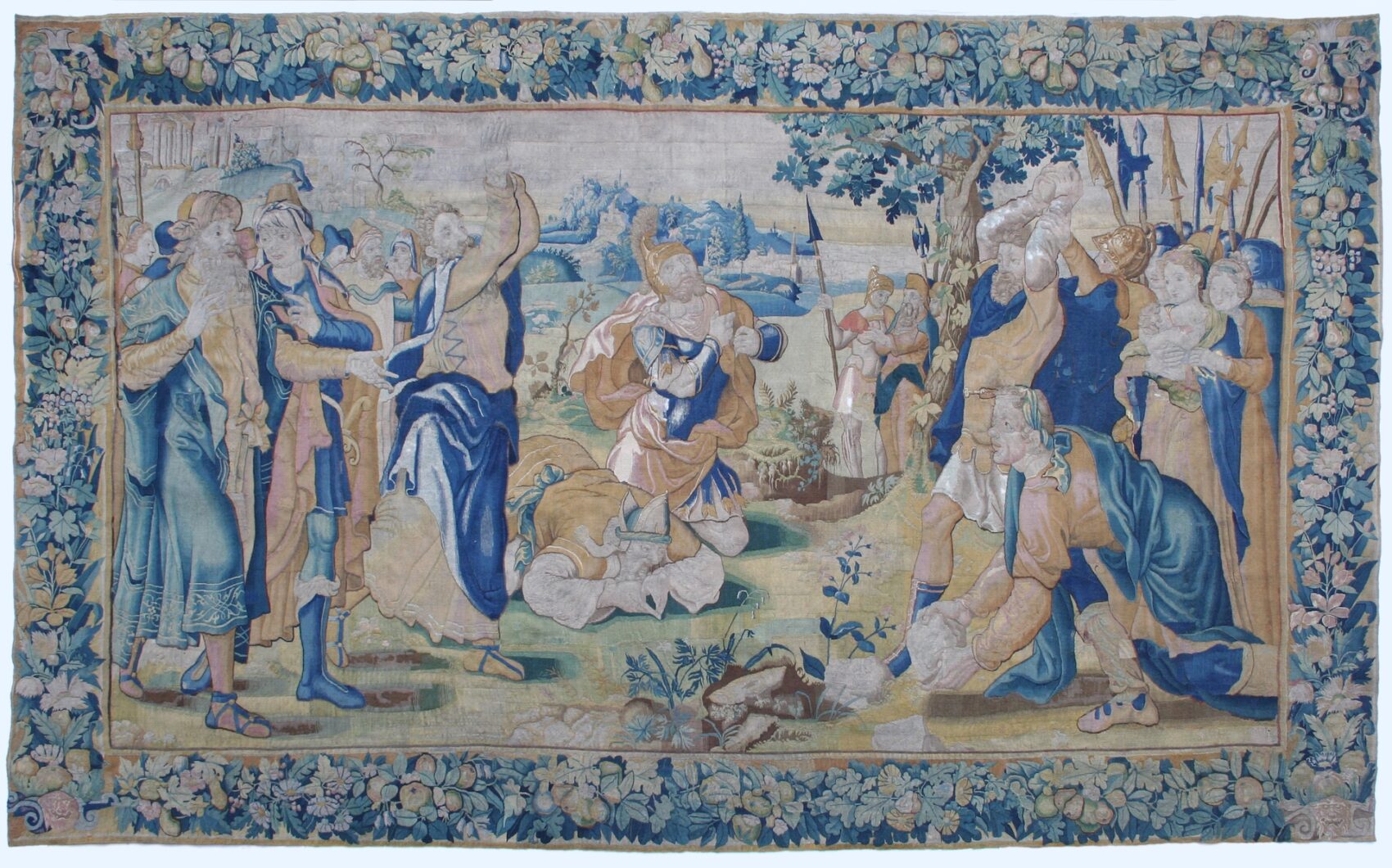 Exhibition curators: Mgr.Martina Lehmannová and PhDr. Markéta Grill Janatová
Exhibition design: Ing. Dušan Seidl
Exhibition graphics: Ateliér Colmo, Miroslav Roubíček
Partnership: University Museum of Bergen, Hana Lukešová
The Museum of Decorative Arts has in its keeping one of this country´s largest collections of textiles. While its key part is constituted by articles of clothing and fashion accessories, an equally relevant place in the collection is occupied by an array of items including fifty Renaissance and Baroque tapestries, and several hundred liturgical vestments and textiles the earliest of which date from Middle Age.
These two large groups of items were subjected to scrutiny with a view to selecting damaged textile articles fit for incorporation into the project Historical Tapestries and Textiles from the Collection of the Museum of Decorative Arts in Prague – Conservation and Preservation, which recevied funding from the EEA and Norway. The offer of partnership in the project was generously accepted by the University of Bergen, represented by Hana Lukešová, conservator of textiles at the University Museum of Bergen.
In the period from 2015–2017, funding extended under this project made possible the conservation of a total of nine historical tapestries, an embroidered screen, and eleven miscellaneous types of liturgical vestsments and textiles, which are now being made accessible to the general public at the present exhibition. Within foreseeable future some of these items will alsobecome part of the museum´s upcoming permanent exhibition.
The entire conservation process was carried out in workshops of independent art restorers. Thanks to the keen endeavours of the museum´s own team of textile restorers, and with the funding that hase made possible collaboration with private restoration workshops, the Museum of Decorative Arts has been able to meet its goals in taking the requisite care of its extensive and valuable collection.
The Museum of Decorative Arts – main building
17. listopadu 2
110 00 Prague 1
Opening Hours
Wednesday – Sunday 10 a.m.–6 p.m.
Tuesday 10 a.m.–8 p.m.
Monday closed
Addmission
full CZ 150 | concession CZ 80 | family CZ 250