03.03.2022 – 19. 06. 2022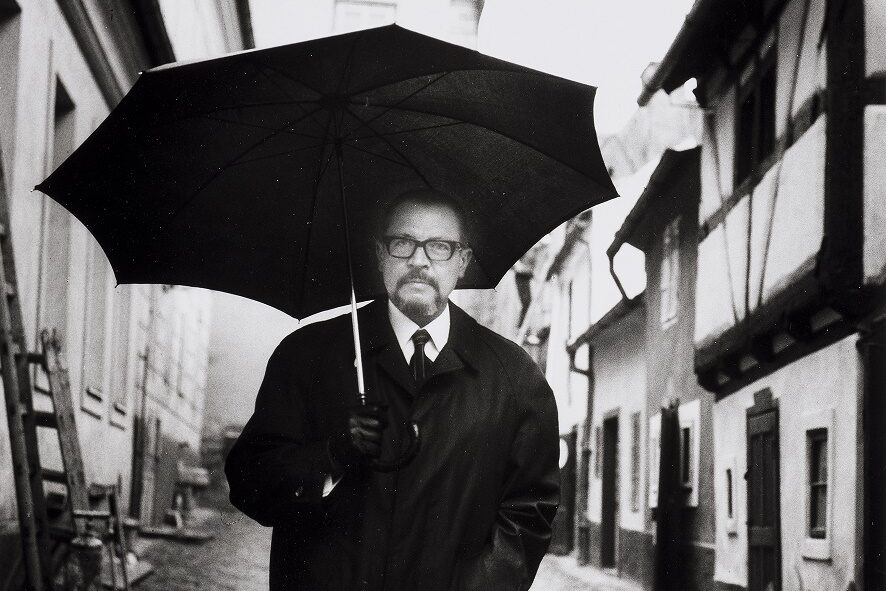 Curator: Jan Mlčoch, Vladimír Birgus
Graphic design: Štěpán Malovec
The Josef Sudek Gallery continues to present the work of half-forgotten photographers. For many of them, photography was a hobby rather than an occupation. The same was true of Petr Tausk (1927–1988), a chemist by profession, who earned a reputation as a prominent theorist and historian of Czech and world photography.
As a photographer he was particularly interested in portraiture. This first solo exhibition of Petr Tausk shows portraits of distinguished photographers, such as Bill Brandt, Cornell Capa, Joel Meyerowitz, Sam Haskins, Otto Steinert, Josef Sudek and Jaroslav Rössler, as well as of other accomplished artists, among them the film director Juraj Herz and painter Miroslav Rada. On display are also many of Tausk's books.
From the 1960s, Petr Tausk specialized in photographic history, lectured at the Film Academy in Prague and organized and curated numerous exhibitions, including the commemorative retrospective of Josef Sudek in Aachen in 1976. For many decades he was a mediator between Czech and foreign photographers. His book Photography in the 20th Century,first published in 1977 by the German publishing house DuMont, received international acclaim and was later issued in English, Spanish, Italian and Swedish versions.
Úvoz 24
Praha 1–Hradčany
Opening Hours
Tuesday, Saturday and Sunday 11 am–6 pm

Addmission
full CZK 40 | concession CZK 20 |