01.03.2019 – 01.09.2019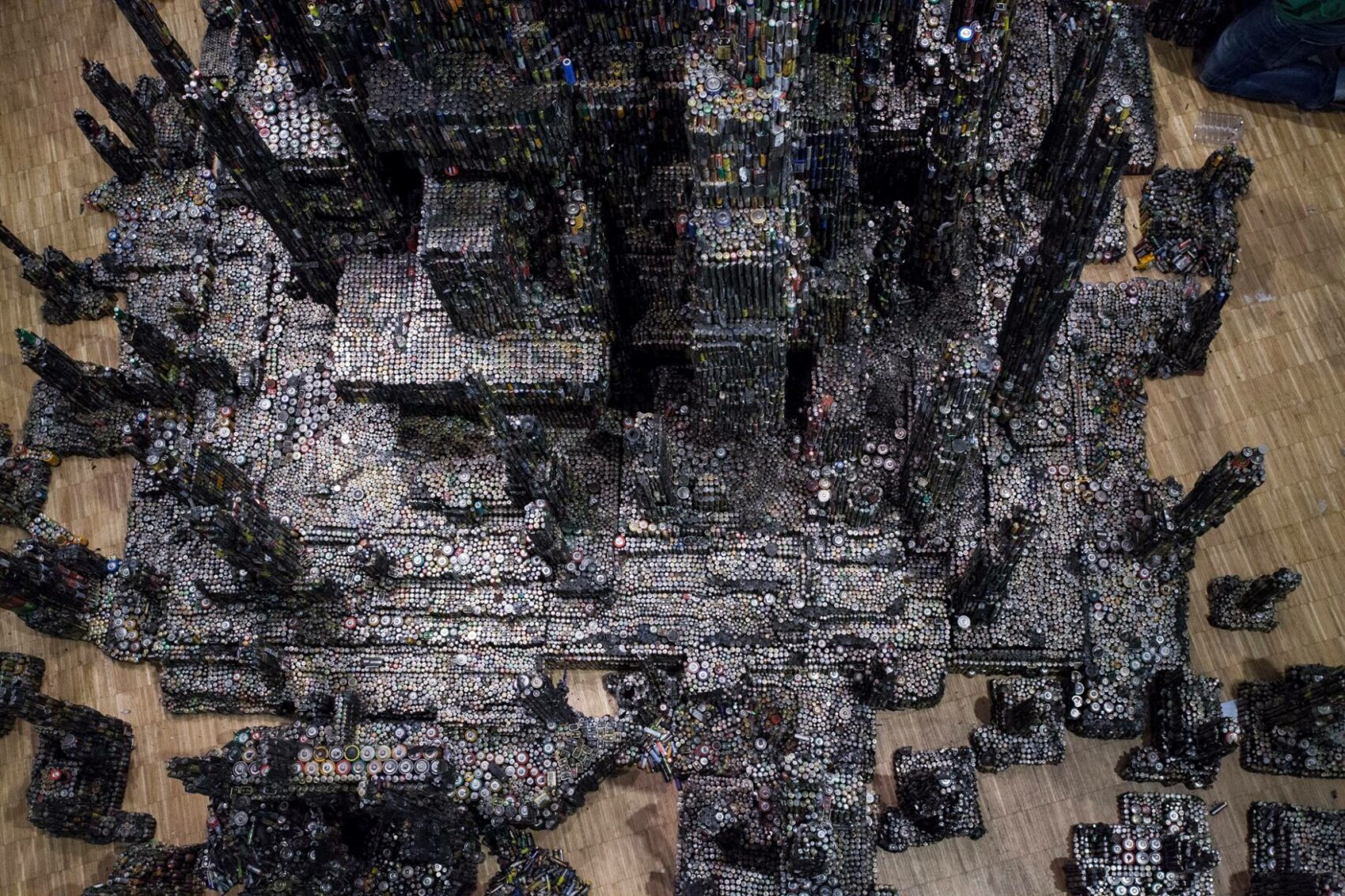 Commissioner: Museum of Decorative Arts in Prague
Director: Helena Koenigsmarková
Curator: Iva Knobloch
Funding: Ministry of Culture of the Czech Republic
Support: Czech Center Milan, Gallery Zdeněk Sklenář Prague
Out of Power Tower: artist Krištof Kintera and team
Lithopy: concept Denisa Kera and Petr Šourek, director Petr Šourek, designer Eva Holá, photography Jan Hrdý, editor Miloslav Holman, installation and 3D print Jaroslav Svítek, blockchain development Denisa Kera and Yair Reshef, satellite image processing Mateusz Kraiński and team
XXII Triennale Milano
From March 1 to September 1, 2019 XXII Triennale Milano titled Broken Nature: Design Takes on Human Survival. The curatorship of the XXII Triennale has been entrusted to Paola Antonelli, Senior Curator of Architecture and Design and Director of Research & Development at The Museum of Modern Art. The curatorial team, led by Paola Antonelli and based in Milan and New York, will select and present design approaches that encourage a multifaceted and comprehensive reading of the issues threatening our collective existence; stimulate an appreciation of the systems in which individuals live and operate; and galvanize attitudes that consider life beyond the next few generations.
The XXII Triennale will feature projects – from objects to buildings, and from interfaces to infrastructures and cities, at all scales, from the cosmos to the microbiome, and in all dimensions – that suggest plausible and concrete avenues for restorative design action In this ambitious endeavor, the curatorial team will be supported by an Advisory Committee of scholars and practitioners, including Adam Bly, Rania Ghosn, Alexandra Daisy Ginsberg, Gabriella Gómez-Mont, Jamer Hunt, Sarah Ichioka, Koyo Kouoh, Stefano Micelli, and Maholo Uchida.
Czech Participacion
The utopian/dystopian projects OUT OF POWER TOWER and LITHOPY develop the theme of energy wastage and mock the current craze for cryptocurrency. They are a critical response to the problem of mineral extraction, scarcity of resources and man's drive for endless energy production. Out of Power Tower is 4,5 m high object made from used batteries that are assembled and cut. From the outside, the batteries seduce the consumer with their shining mosaic of brands. Inside the batteries, you can observe dark and burned out minerals. Out of Power Tower is a metaphor of the 4.0 and 5.0 Ages: uncovering the happy comfort of the external superficiality of being; digging deep under it, you find its core, dangerous and toxic. LITHOPY tells a universal story of power, mineral resources, technology and man. It is a fiction in the form of a multi-screen movie backed by blockchain prototypes. As a matter of fact, one of the largest world Lithium reserves has been recently rediscovered in the Czech Lands and were quickly turned into a mobilizing tool during 2017 elections. As a response to the populist promise and the ongoing speculation in Lithium, the Lithopy team created its own fairy-tale scenario. The movie advertises a Sunny Day in Lithopy when all kinds of smart contracts are made under controlling eyes of satellites.
Palazzo dell´Arte
Viale Alemagnia 6, Milan