permanent exhibition
A collection of 19th and 20th century furniture: The Evolution of Furniture Design in the Bohemian Lands and Other Countries of Europe is the largest exhibition of its kind in the Czech Republic tells the story of modern furniture design from the first half of the 19th century – the Biedermeier period – until the close of the 20th century. It offers a comprehensive overview of the modern history of furniture in the Czech lands against the backdrop of significant developments in furniture making worldwide, including one-of-a-kind designer pieces. The most distinguished artist-designers are represented here, including Alvar Aalto, Le Corbusier, Ray and Charles Eames, Josef Gočár, Josef Hoffmann, Pavel Janák, Eva Jiřičná, Kaare Klint, Verner Panton, Josip Plečnik, Ludwig Mies van der Rohe, Ettore Sottsass, Bořek Šípek, and many others.
The walk-through exhibition Grilles, Locks, Keysof wrought ironwork that starts in the chateau's Renaissance hall is the first permanent display specializing in this handicraft in the Czech Republic. It showcases examples of medieval, Renaissance and Baroque grilles and railings, as well as historic locks, keys, knockers and ironmongery dating from the Romanesque period to the 19th century. • The interactive programme enables visitors to try out the mechanisms of locks and knockers or to activate a wrought-iron dragon.
The chateau's cellars feature a monumental object created by the glass artist and sculptor Alena Matějková A Journey. In its visual concept reminiscent of archaic architecture, the artist evokes the atmosphere of ancient rituals and the Celtic veneration of light as the source of all life. The stone object intentionally brings to mind menhirs and megalithic structures, strewn all over Europe many centuries ago.
Other displays worth visiting in the chateau:
Museum of the Senses – permanent exhibition of the Municipal Museum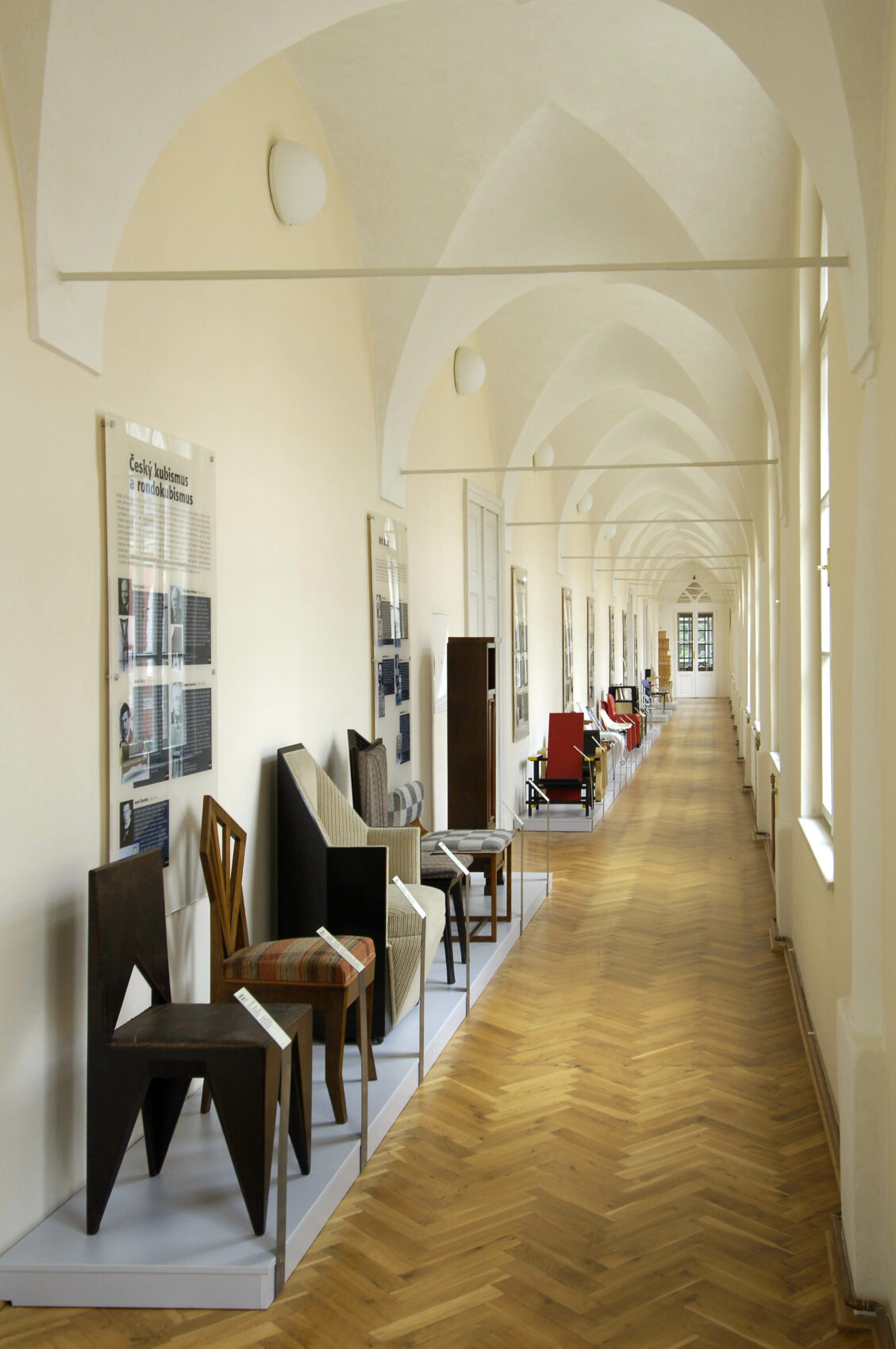 Kamenice nad Lipou Chateau
Náměstí Československé armády 1
Kamenice nad Lipou
Booking office +420 565 432 667
Opening Hours
from May to September Tuesday–Sunday 10am–5pm, Monday closed
April and October Tuesday–Friday 10am–3pm, Saturday and Sunday 10am–5pm, Monday closed
from November to March Tuesday–Friday 10am–3pm, Saturday–Monday closed
Addmission for the exhibition:
full CZK 150 | concession CZK 60 | family CZK 240