23. 09. 2021 – 07. 11. 2021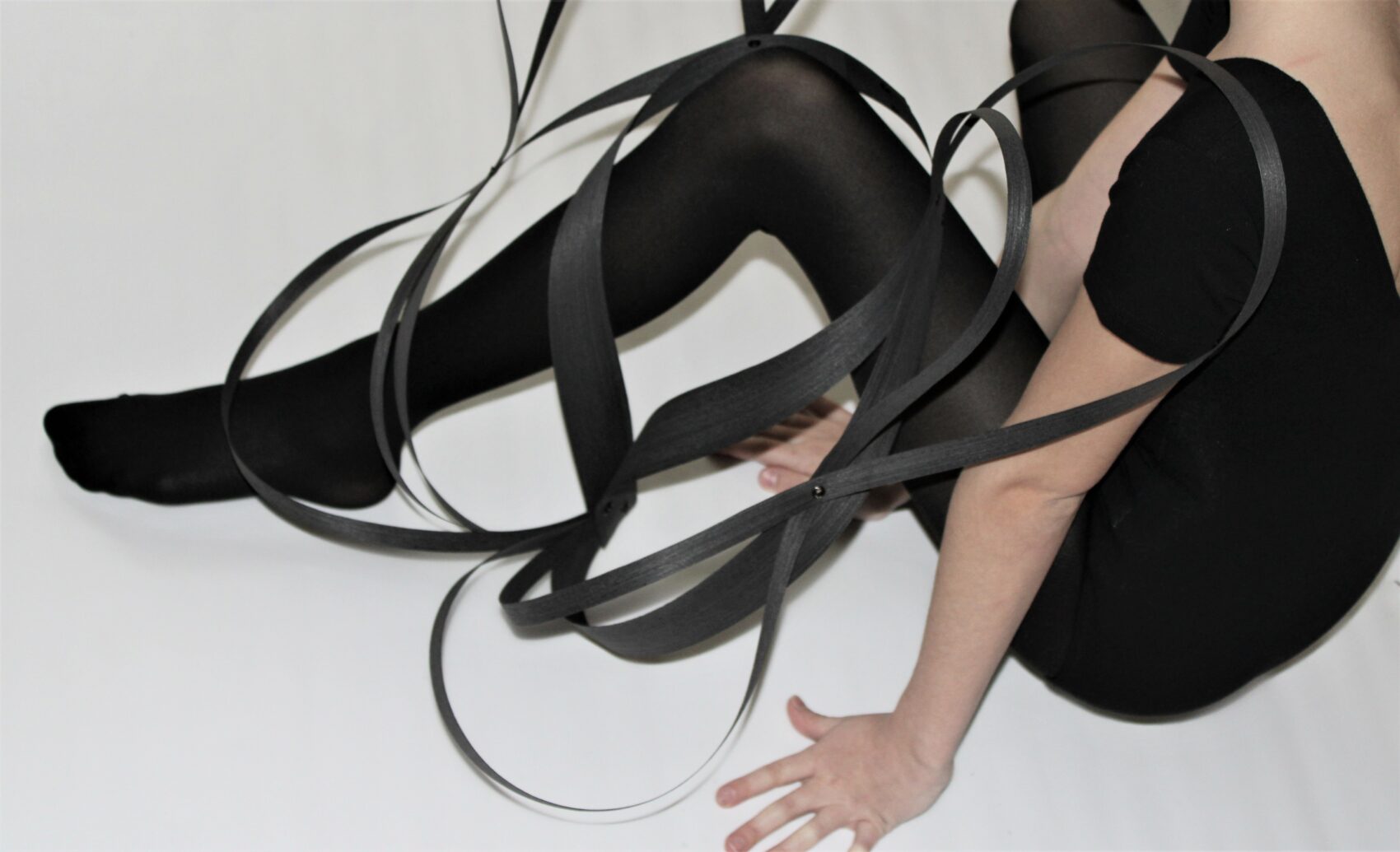 Partner: Academy of Arts, Architecture and Design in Prague
Exhibition concept: Eva Eisler
Texts: Eva Eisler
Graphic design: Petr Knobloch
The K.O.V. Studio at Prague's Academy of Arts, Architecture and Design will take part in this year's Designblok in the space of the foyer of the Museum of Decorative Arts in Prague. It will introduce an exhibition project of contemporary jewellery created by the students as part of an assignment titled "inspired by architecture".
What piece of jewellery do I make when I have a date with a famous architect? What building of his serves as my inspiration? What narratives, metaphors, and symbols are contained in my piece? These were some of the topics which the students at the K.O.V. Studio worked with during the winter and summer semesters of the 2020/2021 academic year, during the lockdown. Without the option of practical teaching and access to the technological environment of the school's workshop, they had to adopt an innovative approach and work with unconventional materials. The exhibited collections of jewellery were preceded by two intellectually stimulating semestral assignments. First, the students drew names from a list of world-famous architects and were asked to select one building of theirs and design a door handle. A doll house followed in the second semester. Through the process of production, we examine material, discover its possibilities, test its limits, and try to move our work beyond the framework of traditional skills and techniques.
Ludwig Mies van der Rohe once said: "God is in the details." Jewellery teaches us to understand and master details. It demands discipline and concentration. It is an intimate architecture for the landscape of the human body. For its creator, it represents the perfect training in spatial and formal orientation in smaller measures – this orientation can, however, later be applied to much larger scales. Not only can architectural forms and structures be transferred into jewellery-making – both disciplines constantly explore and rework similar factors including material, scale, and space. The American architect and theorist Stanley Tigerman said of designing jewellery: "It's a way of testing your ideas, using different mediums to see if your ideas hold." There is no hierarchy in quality. Every detail is important because the final result is a sum of the details in the creative process.
Prof. Eva Eisler
17. listopadu 2
110 00 Prague 1
Opening Hours
Tuesday 10 a.m.–8 p.m.
Wednesday – Sunday 10 a.m.–6 p.m.
Monday closed
Addmission
free