18. 01. – 30. 04. 2023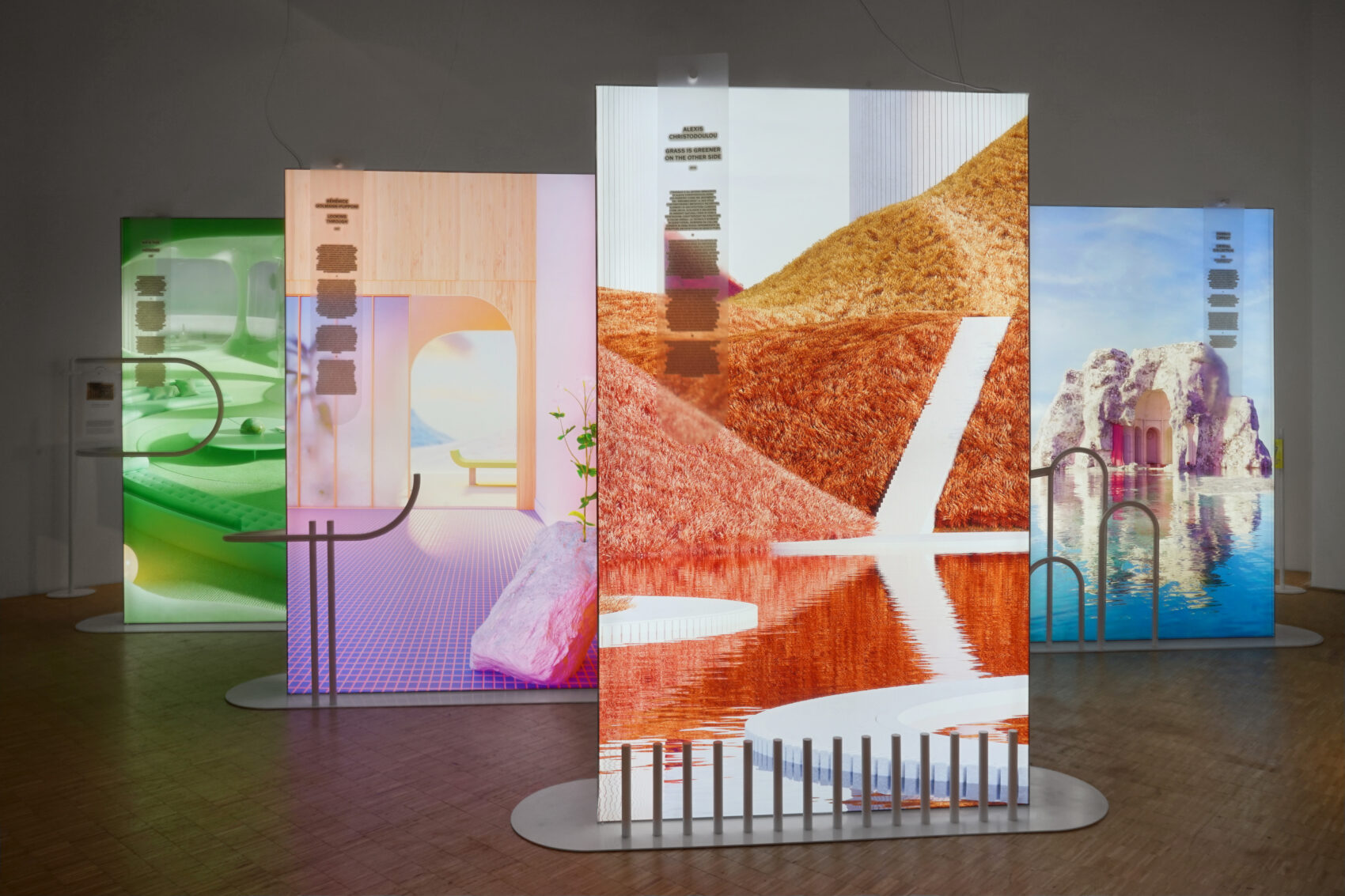 Curator: Adam Štěch
Exhibition and graphic design:  Matěj Činčera, Jan Kloss (OKOLO)

Allowing the mind to wander around unknown realities or architectural and design visions is the idea at the core of Casa Immaginaria: Living in a Dream. The exhibition presents a survey of the contemporary phenomenon of fictional digital interiors, or dreamscapes, as a new movement whose relevance has become greater in light of the recent pandemic and thanks to social media.
The project reflects upon the different ways a new generation of designers is thinking about unreal worlds and imaginary environments as settings for our uncertain lives. These dream-like images constitute a new and improved medium for contemporary design and a mysterious place to explore today's social and political insecurities. The dreamlike images function as symbolic portals to the imaginative and unreal worlds, being both an escape and a gilded cage.
For historical context, dozens of examples of visionary projects from the past will also be featured, in which neoclassical architects, surrealist painters and contemporary digital artists gave shape, across time, to the research and the design of the unknown.
The Museum of Decorative Arts – main building
17. listopadu 2
110 00 Prague 1
Opening Hours
Tuesday 10 a.m.–8 p.m.
Wednesday – Sunday 10 a.m.–6 p.m.
Monday closed
Addmission
full CZK 80 | concession CZK 40